Xiaojuan Yan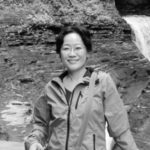 "Joanne" was trained and worked in China as an obstetrician for more than 15 years. She was a senior OB of a Level III and Baby Friendly hospital, as well as a professor at a university. In Ontario, she completed the International Midwifery Pre-registration program and has been practicing in Ontario since 2011.
我们非常高兴的告诉大家,原国内教学医院妇产科主任医师 Joanne Yan 开始接受预产期在2017年1月15 号以后的孕妇
Tess Walter
Tess discovered midwifery after completing her Bachelor of Science in Biochemistry and Nutritional Science at UBC. Her fascination with women`s health and the human body led her to the Midwifery Education Program through McMaster University and she has been working in Ottawa ever since. The experience of having her own children enriched her appreciation of the beauty and enormous impact that pregnancy and birth has on the lives of women and their families. Outside of midwifery, Tess enjoys the outdoors while camping, canoeing, climbing, skiing, hiking and running especially in the company of family and friends.
Julie Stonehouse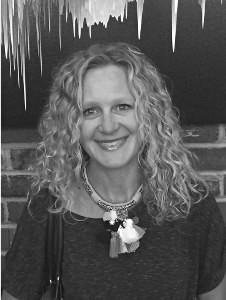 Julie is a caring an energetic midwife who is from the Ottawa community. Prior to graduating from her Health Sciences Degree in Midwifery Julie obtained a Masters of International Affairs with a focus on women's health, poverty and disability. She has worked and volunteered extensively around the world. Julie is passionate about informed choice and strives to support clients to reduce the stress and fear around pregnancy, birth and parenting. In her off-call time Julie enjoys running, hiking, cross-country skiing, reading and spending time with her young family.
Seneca Overduin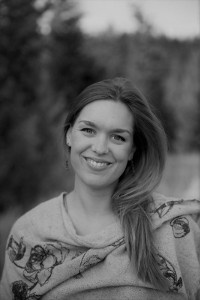 Seneca learned about the importance of compassionate care during childbirth through the course of her work supporting survivors of sexual assault and violence during her early 20's. She became a doula, and her volunteer work both at home and abroad confirmed her passion for caring for families during pregnancy and birth. After attaining a Bachelor's degree in Humanities and Psychology, she went on to gain her Health Sciences degree in Midwifery and completed most of her training in the Ottawa area. When she's not practicing midwifery, she spends time with her young family, gardening, and hiking and camping.
Summer O'Neill – ORACLE – ON LEAVE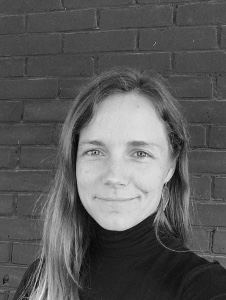 Summer was trained in British Columbia where she enjoyed the mountains and a more rural lifestyle that included unique models of midwifery care. Since moving to Ottawa with her family, she has been working to forge models of care in which pregnant people get the benefits of both physicians and midwives during their pregnancy. Summer is working with the Ottawa Hospital in the ORACLE program which is a collaboration between the Maternal Fetal Medicine Obstetricians and midwives. She also has a special interest in working with families who have a pregnancy with a life-limiting condition. When Summer is not enjoying her job as a midwife, she is exploring the world with her two children and getting up to all sorts of adventures!
Amy McGee – ORACLE Lead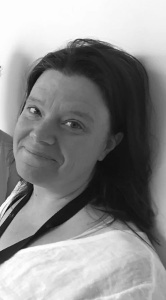 Amy works in a collaborative practice with maternal fetal medicine specialist Dr. Yvonne Cargill offering outreach perinatal care to clients at the Ottawa Carleton Detention Centre, methadone clinics and local shelters. She was previously an art therapist, street outreach worker and wilderness instructor. She has a BHSc from Ryerson, a MSW from Carleton, and a PhD in Education from the University of Toronto. She teaches in the Ryerson Midwifery Education Program and has research interests in opioid use, cannabis and intimate partner violence.
Ola Levitin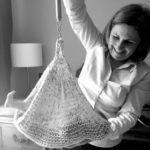 Committed to protecting the right to choose in pregnancy and birth, Ola first worked as a Doula, and then completed the Midwifery Education Program at Ryerson. She has worked as a Midwife in Toronto and Ottawa. Ola is known in the community for her support of VBAC and is on the QA committee at the Civic Hospital. When she is not catching babies, she enjoys gardening, knitting, kayaking and figure skating. Ola is fluent in English, French and Russian.
Rezvan Khaleghi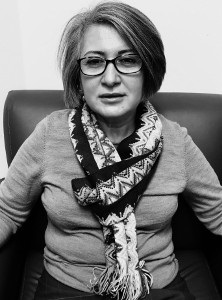 Rezvan has been a midwife for over 30 years. She graduated in 1987 as midwife in France, then moved to Canada. She finished the International Midwifery Program at Ryerson in 2003, and since then has worked as a midwife in the community and as a hospitalist in the Markham-Stouffville area. Rezvan is passionate about midwifery, loves to cook and bake, and spending time with her kids. She speaks Farsi, French, English.
Jessica Johnson – Outreach Worker ORACLE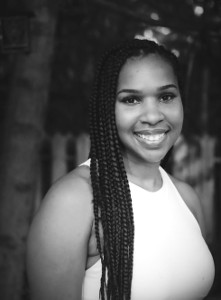 Jessica is an Outreach Worker for the ORACLE Midwifery Team providing additional support to clients and families in the community.
Liz Fraser – ORACLE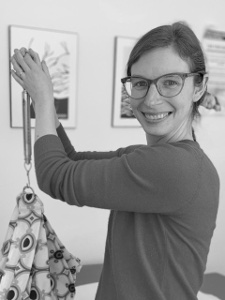 Liz Fraser works collaboratively with the maternal-fetal medicine team and other ORACLE midwives to provide perinatal care to our clients in a way that aims to reduce barriers, celebrate successes, and respect the individual needs and stories of each client. Liz has been a midwife in Ottawa since completing the Midwifery Education Program at McMaster in 2014, and has worked with ORACLE in various roles since 2018. Elle est également à l'aise en français qu'en anglais, et fournit des soins au client(e)s francophones avec plaisir. Outside of work, Liz enjoys the outdoors, mystery novels, and creating gluten-free versions of her favourite treats.
Jess D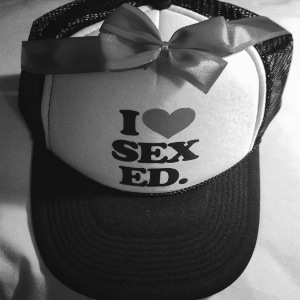 Jess D is part of the ORACLE Midwifery Outreach Team.
Meredith Brittain – Practice Administrator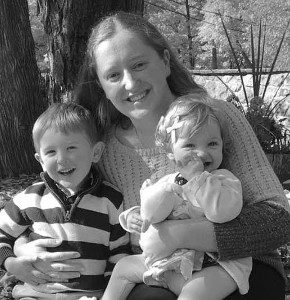 Meredith is the Practice Administrator for Community Midwives of Ottawa.
Sarah Beckman – ON LEAVE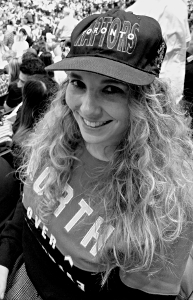 Sarah came to midwifery after completing her MSc in bioethics and has previously worked in community outreach, sexual health, accessibility, and disability rights. She has also spent time living and working in England, Kenya, Uganda, and Nepal. Sarah was drawn to midwifery because it provides the opportunity for clients and families to be active participants in their health care decision-making and believes it can help address health disparity in our communities. On her down-time, Sarah enjoys reading, traveling, tennis, basketball, snow-shoeing, and skiing.
Sarah Anderson – ORACLE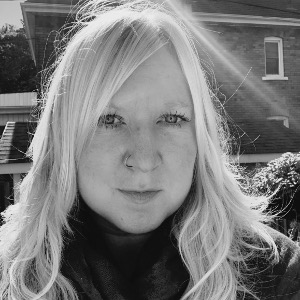 Sarah was drawn to midwifery work following the completion of a Bachelor of Science degree in Psychology from McGill University, and volunteer work as an outreach doula in Edmonton, Alberta. She graduated from the Midwifery Education Program at Laurentian University in 2015 and began her practice as a midwife in Hamilton, Ontario. She is currently completing a Master's degree in Health Policy & Equity at York University, focusing on social determinants of perinatal health and the role of midwifery in caring for marginalized populations. Sarah feels a strong commitment to social justice in her midwifery practice and she is passionate about perinatal mental health, advocacy work, and building relationships with her clients and colleagues. She has joined Community Midwives of Ottawa as a member of the ORACLE program, working collaboratively with the Maternal Fetal Medicine obstetricians and offering outreach perinatal care to clients. Outside of midwifery, Sarah loves spending time outdoors camping, hiking, cycling, and gardening. She is also passionate about books and music, enjoying evenings at home reading or listening to her record collection.