Low Risk Midwifery
Xiaojuan Yan – Registered Midwife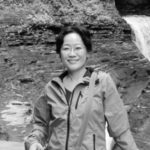 "Joanne" was trained and worked in China as an obstetrician for more than 15 years. She was a senior OB of a Level III and Baby Friendly hospital, as well as a professor at a university. In Ontario, she completed the International Midwifery Pre-registration program and has been practicing in Ontario since 2011.
Tess Walter – Registered Midwife
Tess discovered midwifery after completing her Bachelor of Science in Biochemistry and Nutritional Science at UBC. Her fascination with people's health and the human body led her to the Midwifery Education Program through McMaster University and she has been working in Ottawa ever since. The experience of having her own children enriched her appreciation of the beauty and enormous impact that pregnancy and birth has on the lives of clients and their families. Outside of midwifery, Tess enjoys the outdoors while camping, canoeing, climbing, skiing, hiking and running especially in the company of family and friends.
Julie Stonehouse – Registered Midwife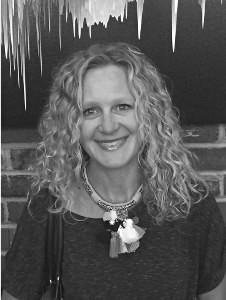 Julie is a caring an energetic midwife who is from the Ottawa community. Prior to graduating from her Health Sciences Degree in Midwifery Julie obtained a Masters of International Affairs with a focus on people's health, poverty and disability. She has worked and volunteered extensively around the world. Julie is passionate about informed choice and strives to support clients to reduce the stress and fear around pregnancy, birth and parenting. In her off-call time Julie enjoys running, hiking, cross-country skiing, reading and spending time with her young family.
Seneca Overduin – Registered Midwife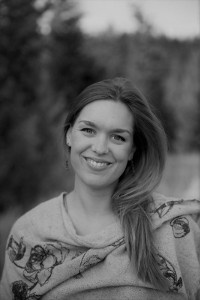 Seneca learned about the importance of compassionate care during childbirth through the course of her work supporting survivors of sexual assault and violence during her early 20's. She became a doula, and her volunteer work both at home and abroad confirmed her passion for caring for families during pregnancy and birth. After attaining a Bachelor's degree in Humanities and Psychology, she went on to gain her Health Sciences degree in Midwifery and completed most of her training in the Ottawa area. When she's not practicing midwifery, she spends time with her young family, gardening, and hiking and camping.
Sarah McIlwham – Registered Midwife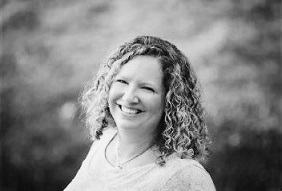 Sarah was born in Ottawa, and after spending about 10 years living in Saudi Arabia as a child, moved back to Ottawa permanently. Sarah has a background in science with a BSc. in Biopharmaceutical sciences and an MSc. in Microbiology from the University of Ottawa. Previously, Sarah worked for Health Canada as a microbiologist. Following the birth of her own children, Sarah was drawn to supporting pregnant people and their families. After working as a doula in Ottawa for several years, Sarah pursued her dream of becoming a midwife. Sarah believes in providing evidence-based information for clients to make choices that are aligned with their values, and supporting clients in these choices during their pregnancy, birth and postpartum experiences. In her spare time, she enjoys spending time with her partner and two children, enjoying the outdoors and all that our great city has to offer!
Ola Levitin – Registered Midwife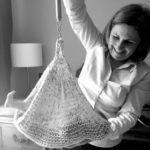 Committed to protecting the right to choose in pregnancy and birth, Ola first worked as a Doula, and then completed the Midwifery Education Program at Ryerson. She has worked as a Midwife in Toronto and Ottawa. Ola is known in the community for her support of VBAC and is on the QA committee at the Civic Hospital. When she is not catching babies, she enjoys gardening, knitting, kayaking and figure skating. Ola is fluent in English, French and Russian.
Sarah Beckman – Registered Midwife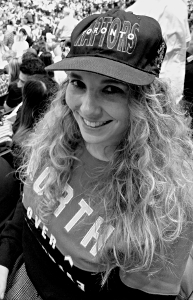 Sarah came to midwifery after completing her MSc in bioethics and has previously worked in community outreach, sexual health, accessibility, and disability rights where her work took her to England, Kenya, Uganda, and Nepal. In addition to her position with Community Midwives of Ottawa, Sarah has also been a Midwife with Doctors without Borders in Nigeria and South Sudan. Sarah was drawn to midwifery because it provides the opportunity for clients and families to be active participants in their health care decision-making and believes it can help address health disparity in our communities. On her down-time, Sarah enjoys reading, traveling, tennis, basketball, snow-shoeing, and skiing.
Jess D – On Leave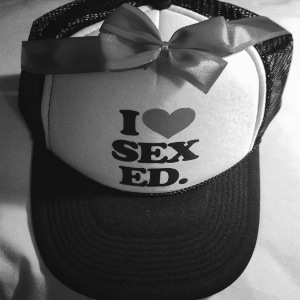 Zahrah Hajali – Registered Midwife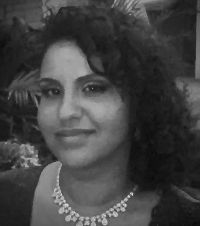 Zahrah is a graduate of the Midwifery Education Program (MEP) at Laurentian University. Born and raised in Kuwait, she moved to Canada at a young age and has lived in Ottawa since. She speaks English, and Arabic. Zahrah has a genuine passion for establishing new relationships and collaborating with different people. She is committed to challenging herself through understanding different social, environmental, and cultural issues affecting people across the world. Her experience before midwifery included working and volunteering at various non-for-profit organizations in the Ottawa area. In addition, Zahrah has a bachelor's degree in Cognitive Science from Carleton University and has 15 years of experience working in various social service sectors with a diverse client population. While working with survivors of violence in a feminist grassroots organization she learned to apply an anti-racist and anti-oppressive framework to challenging systems of oppression in order to provide trauma informed and safe care.
Amy McGee – Registered Midwife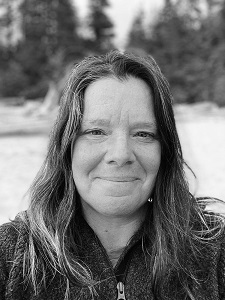 Amy is the Lead Midwife for ORACLE, working in collaborative practice with maternal fetal medicine specialist Dr. Mila Smithies. ORACLE offers outreach perinatal care to clients experiencing substance use, mental illness, homelessness, violence, or involvement in the child welfare system. Amy was previously an art therapist, street outreach worker and wilderness instructor. She has a BHSc from Ryerson, a MSW from Carleton, and a PhD in Education from the University of Toronto. Also
she teaches midwives and other HCP at McMaster and Toronto Metropolitan Universities and has research interests in opioid use, cannabis and intimate partner violence.
Summer O'Neill – Registered Midwife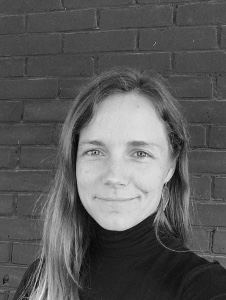 Summer was trained in British Columbia where she enjoyed the mountains and a more rural lifestyle that included unique models of midwifery care. Since moving to Ottawa with her family, she has been working to forge models of care in which pregnant people get the benefits of both physicians and midwives during their pregnancy. Summer is working with the Ottawa Hospital in the ORACLE program which is a collaboration between the Maternal Fetal Medicine Obstetricians and midwives. She also has a special interest in working with families who have a pregnancy with a life-limiting condition. When Summer is not enjoying her job as a midwife, she is exploring the world with her two children and getting up to all sorts of adventures!
Christy Thompson – Nurse Practitioner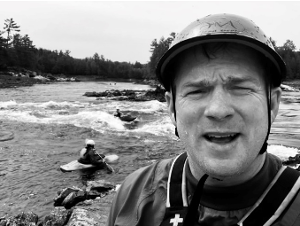 Christy is a nurse practitioner working collaboratively with the midwife team to provide care for ORACLE clients. Before working in healthcare he completed a B.Sc in Biochemistry and spent a decade as an outdoor instructor in Canada, Nepal, and Costa Rica. Following a B.Sc in nursing he worked for several years in the emergency room. Christy's primary interest has always been to provide care for individuals who have trouble accessing mainstream models of healthcare or who "fall between the cracks" in our healthcare system. He has worked a variety of street outreach nursing roles in Ottawa, as a public health nurse on a needle exchange van, and in advanced practice settings in remote and isolated Arctic communities. For the last 8 years he has continued outreach work as a Nurse Practitioner with the Canadian Mental Health Association.
Practice Administration
Marie-Claire "MC" McMahon – Practice Administrator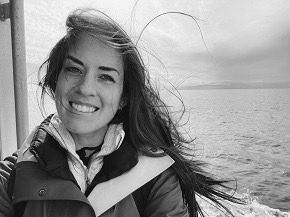 Marie-Claire "MC" has been part of the birth community for several years. Starting off as a birth doula, she then became an Administrative Birth Centre Aide at the Ottawa Birth and Wellness Centre. She had the opportunity to see and support many families with their out of hospital births. Her previous experience as a retail manager paired with her passion for birth has led her to join the Community Midwives of Ottawa team as their administrator. She will be with us until September 2023. You can connect with MC through email or phone and she will be happy to support you in any way she can.
Katerina Gray – Operations Manager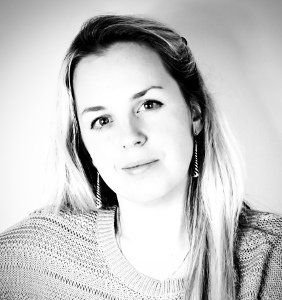 Katerina is Operations Manager for Community Midwives of Ottawa. She is responsible for the non-clinical aspects of the day to day practice operations, maintaining office policies and procedures as well as ensuring patient satisfaction.
Meredith Brittain – Practice Administrator – On Leave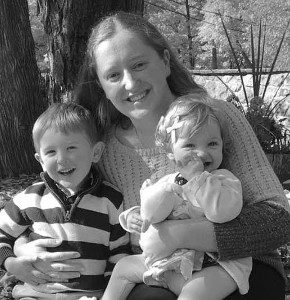 Meredith is the Practice Administrator for Community Midwives of Ottawa.
CMO Midwifery Students
Katie Rafferty – Student Midwife
My name is Katie Rafferty and I am excited to be joining the team at the Community Midwives of Ottawa as a fourth year student. I was born and raised in Newcastle, Ontario and have lived in Ottawa for the last year while studying at Toronto Metropolitan University. I have had an interest in pregnancy and birth for as long as I can remember. What drew me to midwifery was its philosophy of care and the intersection of informed choice, empowerment, and social justice. In my free time, you can find me reading (anything from contemporary romance to ancient philosophy), hiking in Gatineau Park, or hanging with my chihuahua Ben. I couldn't be more grateful for the learning opportunity at Community Midwives of Ottawa and I am looking forward to serving the community.