Khadija Boulaftali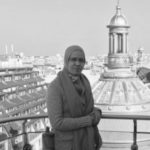 Khadija is an internationally trained midwife from Morocco. She worked since 1997 in a variety of settings, from extremely remote areas to traditional hospital environments. Khadija completed the International Midwifery Pre-registration program in 2012 and has been practicing in Ottawa. In her own words, "My love and devotion for midwifery is absolute. It is the source of my strength and my greatest joy." She is fluent in English, French and Arabic.
Ola Levitin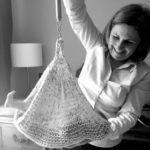 Committed to protecting the right to choose in pregnancy and birth, Ola first worked as a Doula, and then completed the Midwifery Education Program at Ryerson. She has worked as a Midwife in Toronto and Ottawa. Ola is known in the community for her support of VBAC and is on the QA committee at the Civic Hospital. When she is not catching babies, she enjoys gardening, knitting, kayaking and figure skating. Ola is fluent in English, French and Russian.
Amy McGee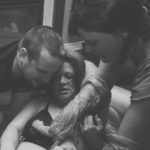 A midwife, researcher and social worker, Amy works in a collaborative practice with maternal fetal medicine specialist, Dr. Laura Gaudet offering outreach perinatal care to clients at the Ottawa Carleton Detention Centre, methadone clinics and local shelters. She was previously an art therapist, street outreach worker and wilderness instructor. She has a Bachelors of Health Sciences in Midwifery from Ryerson, an Master of Social Work from Carleton, and a PhD from the University of Toronto.
Xiaojuan Yan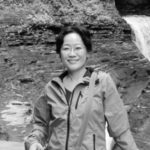 "Joanne" was trained and worked in China as an obstetrician for more than 15 years. She was a senior OB of a Level III and Baby Friendly hospital, as well as a professor at a provincial university. In Ontario, she completed the International Midwifery Pre-registration program and has been practicing in Ontario since 2011.
我们非常高兴的告诉大家,原国内教学医院妇产科主任医师Joanne Yan 开始接受预产期在2017年1月15 号以后的孕妇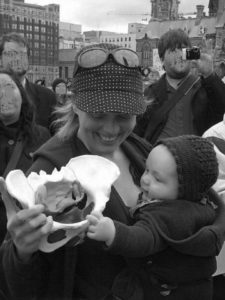 Carolyn Moffatt will be with our team for summer 2017.
Carolyn came to midwifery through an interest in reproductive justice, a passion for informed choice and a desire to support individuals through major life transitions. She did her midwifery training at Ryerson and previously worked in public health and with newcomer settlement services. Carolyn has also worked as a community sex-educator and is energized by volunteering for feminist and LGBTTQ+ community events. When not busy with clients, Carolyn enjoys gardening, canning, cycling, sewing, and spending time with her kiddos. Carolyn is happy to work in English or French.
Rachel Muir – Second Attendant
The Second Birth Attendant is someone (other than an Ontario registered midwife) who is authorized by the College of Midwives of Ontario to assist at midwife attended births. Rachel started her nursing training in England at Bath Royal. She has been a nurse at the Ottawa Hospital for 30 years in orthopedics, critical care and in the birthing unit. Rachel is an instructor in emergency skills (ALARM), neonatal resuscitation (NRP), and fetal health surveillance (FHS). She had all three of her own children at home with midwives.
Jess D – Practice Administrator and Community Outreach
Jess is a trained full spectrum doula supporting all pregnancy and reproductive health outcomes and experiences. She is also a certified sexual assault counselor, sexual/reproductive health educator, and street medic. Recently she took the Midwifery Assistant workshop at the Farm in Tennessee, and is passionate about midwifery care access for all.
Save
Save
Save
Save
Save