Midwives are primary care providers for people during pregnancy, birth and postpartum. We also provide their newborns with care from the time of birth until 6 weeks. Our practice offers two distinctive models of care.
We provide care in العربية, 中文(普通话), Русский, français and English. Residents of Ontario, with or without OHIP are eligible for our care. We invite you to
contact us
directly for care. You do not need a referral.
Our practice group is able to offer birth at the
Ottawa Hospital
Civic Campus, the
Ottawa Birth and Wellness Centre
or at Home.
Midwives can offer ultrasounds and laboratory investigations, as well as prescribe medications for healthy pregnancies. We will organize a consult with a specialist if needed.
We are part of the interdisciplinary team at the Ottawa Hospital. This highly skilled team also includes nurses, family physicians, obstetricians, maternal fetal medicine specialists, social workers and neonatologists.
Midwives are registered by the
College of Midwives of Ontario
. We have internationally trained as well as Ontario trained midwives working in our practice. Find out more about us in our
bios
.
Midwifery Care
Prenatal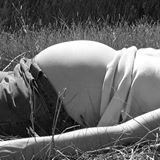 Midwives provide care at all stages of pregnancy, order laboratory tests and ultrasounds. As spots are limited, we encourage you to call as soon as you are pregnant or have decided to access midwifery care. If you are being followed by another care provider in your pregnancy, we will request your records. We encourage our clients to attend prenatal classes and the Choice of Birthplace Information session. We save spots for people who have had difficulty accessing prenatal care. If complications arise in your pregnancy, your midwife will arrange a consult with a specialist such as an obstetrician or neonatologist.
Birth
We can attend your birth at home, at the Ottawa Birth and Wellness Centre or at The Ottawa Hospital – Civic Campus. You will have two highly trained health care providers at your birth. One to take care of you, and another to take care of your baby. Midwives in Ontario have a minimum of 4 years of training. This training includes all of the elements of primary care as well as emergency skills, neonatal resuscitation and water birth. At the hospital, you have access to epidural and oxytocin augmentation without a transfer of care to an obstetrician.
Postpartum
After birth, we care for you and your baby for six weeks. We will see you at home during the first week of your baby's life and then continue your care at our clinic. We will do regular physical exams for you and your baby as well as breastfeeding support. After six weeks of care, you and your baby will continue in the care of your Nurse Practitioner or Family Doctor.
Our practice is committed to operating from an anti-racist and equity lens, and as such prioritize self-identification in
applying for care with us
.